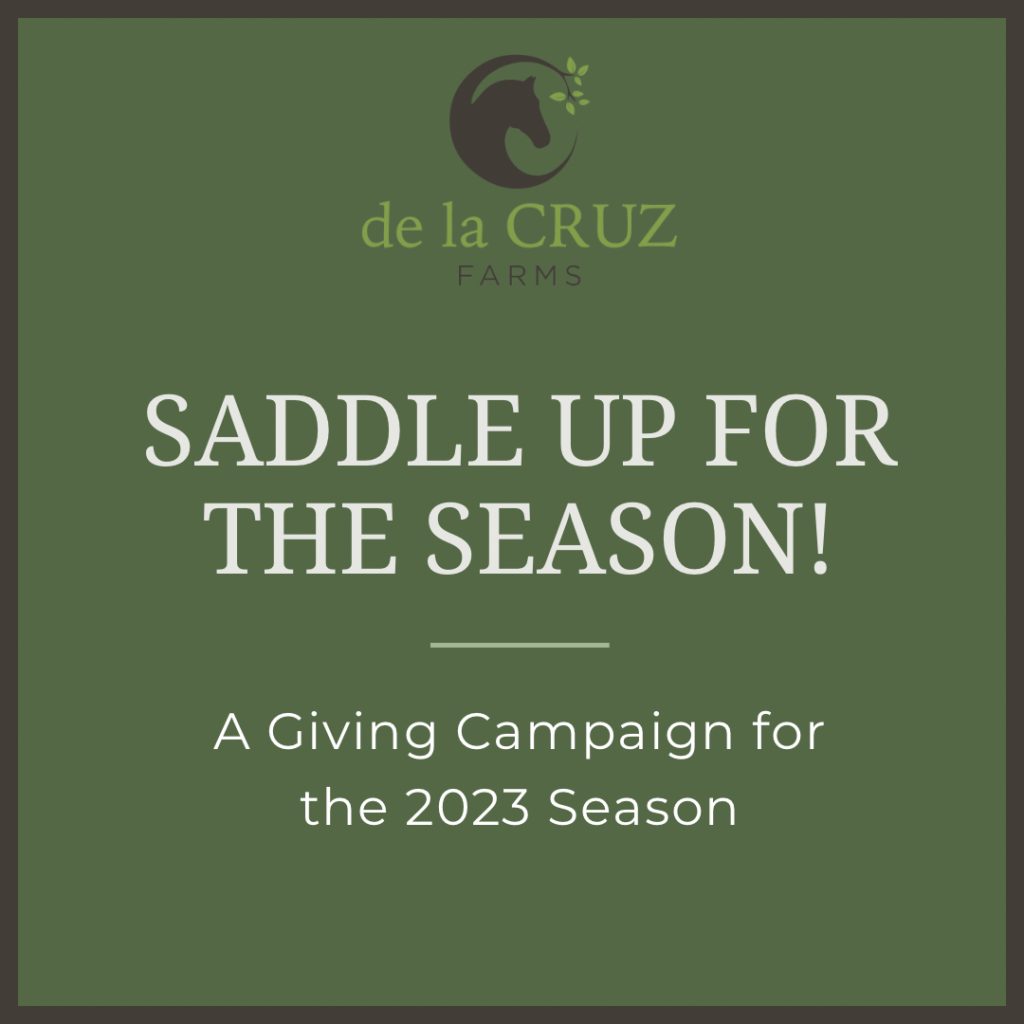 As de la Cruz kicks off the 2023 season we are seeking sponsors to help us reach our community with these needed services. Your sponsorship will allow us to provide therapeutic sessions and the truth of God's love all season long. We are seeking to raise $30,000 in order to meet the needs of our participants and expand our reach to serve more people in 2023. All donations are gratefully accepted, the following amounts are the most needed.
Sponsorship Levels
Stallion | $5,000 includes large single logo or Friends of the Farm name presence on the farm and social media and all publications
Mare | $1,000 includes logo presence or Friends of the Farm name on the farm banner and social media and all publications. 
Colt | $500 includes logo presence on social media and publications.
Filly | $250 includes logo presence in publications.
---
Your one time donations help us buy new items and work towards our BIG goal of using our facility year round!
We are so excited to work towards making de la Cruz Farms a year round facility. Our first step is the addition of a covered arena. This model shows the structure we plan to build. Our second step is the addition of a full enclosed indoor arena that offers space for therapy sessions and adaptive riding for all our participants.

*Building materials, labor and funding to construct an 80 x 200 equine facility with sensory/therapy room, observation room, bathroom, second therapy room and small office. This facility will be used to provide one on one sessions and speech therapy, physical therapy and occupational therapy utilizing hippotherapy techniques to reach functional outcomes with a individuals with a variety of abilities. Check out americanhippotherapyassociation.org for more information.
*Roof to cover current outdoor horse arena
Mail Checks To:
de la Cruz Farms
PO Box 165
Deep Gap, North Carolina 28618