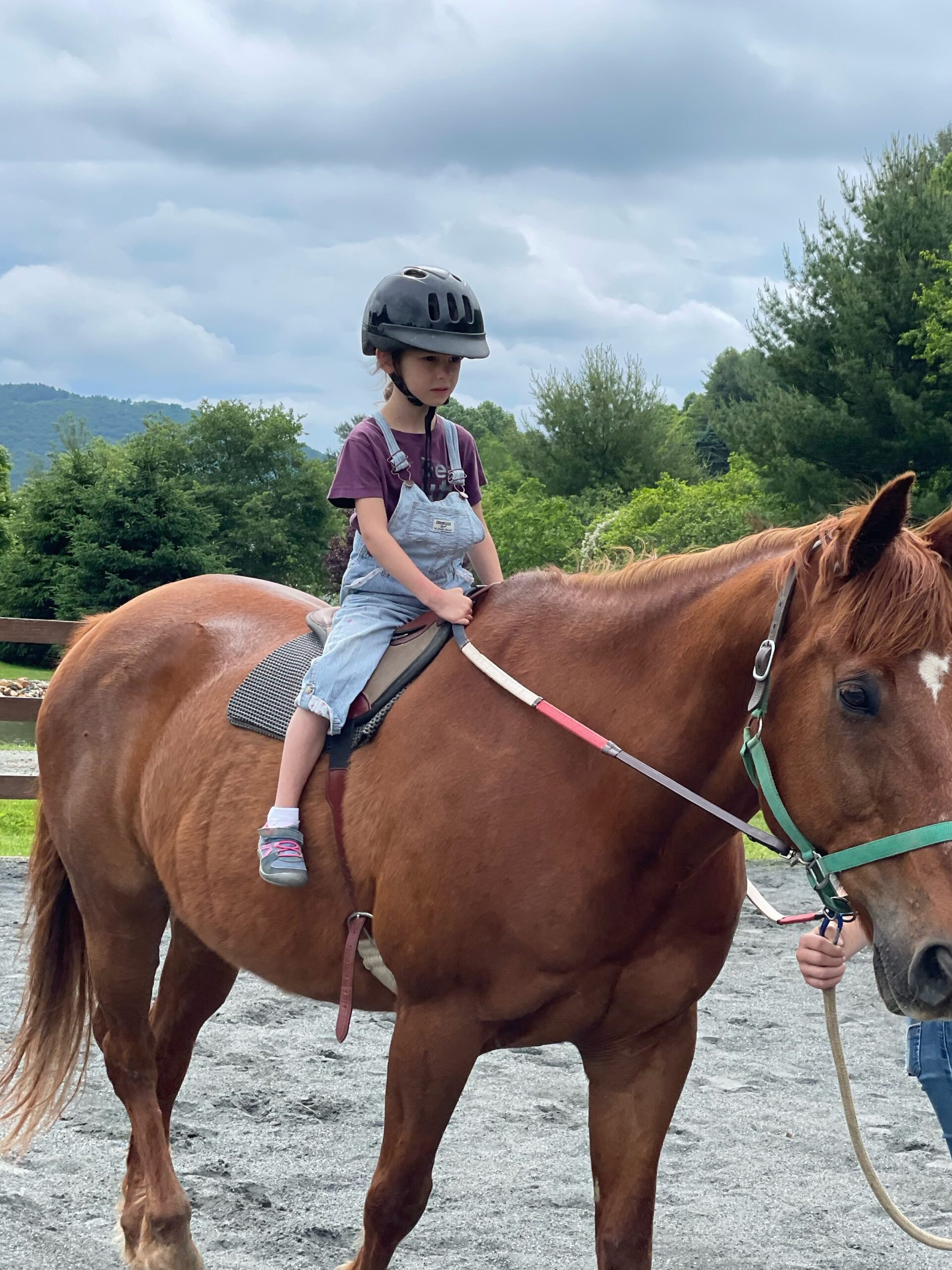 The sessions exists to build relationships with children, families, adults, volunteers, and farm staff rooted in God's grace, truth and trust.  The farm serves children, adults and families who may be facing difficult life circumstances, living in at risk environments or dealing with a challenging need. Sessions are designed for individuals at least six years of age.  Age exceptions will be thoughtfully considered.  Sessions will be sixty to ninety minutes in duration with one session facilitator and one participant/one family, preserving a one on one relationship.  Prayer and bible truth time are an important part of the sessions at the farm. In addition to horse sessions, we also conduct beekeeping and gardening activities. We require that at least one parent/guardian remain on the premises for the duration of the session.
Since horses are social animals, they long to spend time with us and enjoy loving, playful interactions. The horse session facilitators teach the value of building relationships with horses based on trust and respect.  Participants build these relationships on the ground and on horseback.
Participants can also choose to do non-horse activities such as learning about bees. The beekeeping component of the ministry has grown in leaps and bounds with the addition of hives and an educational curriculum that teaches beekeeping to children, families and individuals.  We learn together about the beauty of how bees make delicious honey to identifying all the types of floral sources bees utilize on the farm and the surrounding areas.
PARTICIPANTS  HAVE A CHOICE OF A HORSE ACTIVITY OR A NON-HORSE ACTIVITY.
Horse activities may include learning about:
Farm Chores
Building Relationships with Horses
Horse Safety
Horse Communication
Horse Handling/Grooming
Groundwork
Riding
 Non-horse activities may include the following:
Conducting farm chores
Gardening
Learning about bees
Participating in an art/craft activity
Playing on the playground
WHAT TO WEAR
In keeping with our safety procedures, we ask that participants wear long pants and close toed shoes, preferably boots.  If the participant does not have boots then sturdy close toed shoes will be accepted.
COST
We are a faith based organization.  We trust the Lord to provide resources and provisions.  Just as the Lord has lavished His grace upon us, the sessions at the farm are provided at no cost to the family. We kindly receive financial gifts, since our only funding is through private contributions.
Mail Checks to:
de la Cruz Farms
PO Box 165
Deep Gap, North Carolina 28618