Multi-Floral honey is now available in the Hooves and Honey Store! Swing by the farm and pick some up today! 
How did honey become a part of the farm?  
 It began with a passion for gardening. As the garden grew, it quickly spawned an interest for the biggest and best blueberries. "What can I do in order to maximize fruit production with our twenty plus blueberry bushes in the backyard?", Jeff Brooks asks. And so it began, a beekeeping endeavor that now produces some of the best honey in the High Country and a business that now spans two beekeeping farms; one at de la Cruz and one in Wilkes County.
How does gardening and honey make sense with equine assisted therapies? Great question! The honey production helps to support the farm and its mission to provide a place that is safe and offer opportunities for individuals and families to grow, learn ,and restore.
 Since 2015, the farm has continued to grow and is now home to four horses, two minis, four sheep, lots of chickens, gardens, a playground, and last but not least, bees. It is our hope and prayer that each person who comes by the farm can see and know the work of Christ. From the honey sales "honor system" box to the free sessions for participants, the farm hopes to exemplify its name's meaning, "of the cross",in every way possible.
---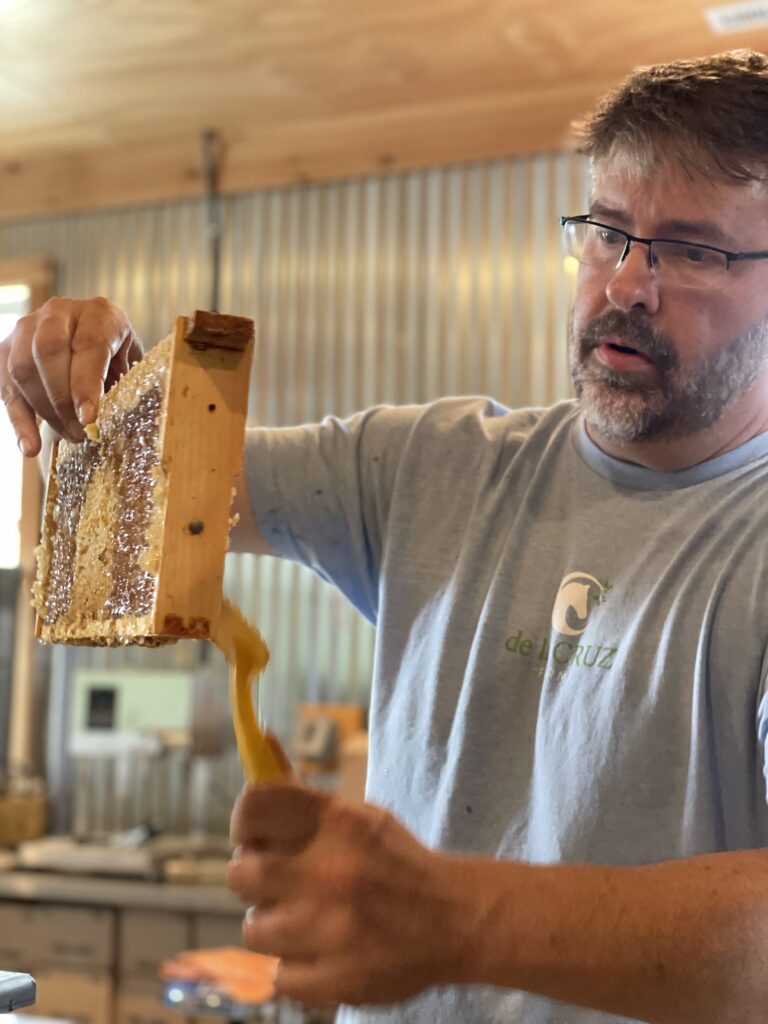 Mail Check To:
de la Cruz Farms
PO Box 165
Deep Gap, North Carolina 28618